Official Google+ app confirmed for Windows Phone
1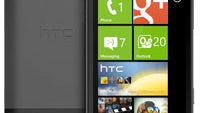 If your mobile platform of choice is Windows Phone and you also enjoy Google's social network, Google+, a ray of hope has shined from Twitter.
Dominik Sichling, a PR Spokesperson from Google Germany, tweeted that an official Google+ app is on the way for Windows Phone. Unfortunately he did not give a date or an indication of a timeframe, but it is good to know that an official app is definitely in the works.
While the overall success of Google+ is often debated, the service currently has mobile apps for both Android (obviously) and iPhone. If Google is serious about continuing to push its social networking service, making official apps for other popular platforms such as Windows Phone and BlackBerry seems like an intelligent move. It is worth noting, however, that currently Google+ can be accessed through mobile web browsers on devices outside the Android and iPhone universe.
source:
WPCentral