Office for Android and iOS get a slew of new features in the latest update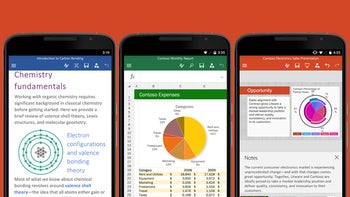 Microsoft has just updated some of the apps included in the
Office package
, which are now available in the App Store and Google Play Store as separate downloads. Word, Outlook, and PowerPoint have all received a couple of new features and improvements via updates, so keep reading to find out more.
First off, the July update brings a nifty feature for
Word users
that will allow them to see the number of words in a document even as they scroll up/down. Furthermore, if you're one of the many who uses Outlook on their Android device, you'll be pleased to know that you can now delete contacts within the application.
Also, Outlook for Android received a
Do Not Disturb mode
, which when turned on, it will prevent email notifications from showing up on your phone's display. It's a neat feature that should have been made available much earlier, but better later than never.
On the other hand, iOS users are now getting the sync draft messages option, which allows them to start a message on their phone and finish and send it on their desktop, or vice versa.
Last but not least,
PowerPoint for Android
has a new ability that allows users to edit their documents sideways. Since sometimes it's easier to read slides when your device is turned sideways, Microsoft added the option to edit slides this way as well.