OTA update for ASUS Eee Pad Transformer doesn't leave Android 3.2 with it
20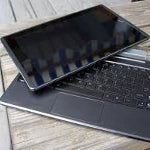 Yesterday, we
reported
that a tweet from ASUS said that Android
3.2
is being
tested on the popular tablet
and that the update should be out shortly. Unfortunately, it made the owners of the tablet excited when they received an OTA upgrade on Friday. No, the update that is on the device now is not going to give you Android 3.2.
According to those who have downloaded and installed the update, the changes appear to be a
new build of Wi-Fi
which is now 1.50 from the previous 1.42. The Kernel number has been changed as has the build numberto 8.4.4.11-20110711 from 8.4.4.5-20110527. According to others who have installed the update, there is a
new boot logo
that has a "Powered by Nvidia" logo on the bottom. A spinning circle replaces the ASUS color fade and there are two new icons. One is for
Tegra games
and the other is for
Google's video rental service
.
If any other ASUS Eee Pad Transformer owner has downloaded the OTA update and has installed it, let us know what new features you find on your tablet by dropping a comment in the box below. While we can't swear to it, we would bet that the next OTA update for the tablet will be for Android 3.2.
source:
AndroidCentralForums