Nova Launcher updated with app shortcuts from Android 7.1, other cool features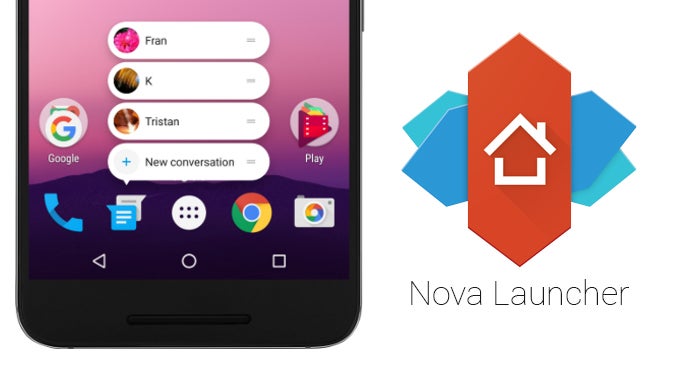 Nova Launcher 5.0 has just received two consecutive beta updates, bringing a handful of new features to the popular launcher, most notable among which are app shortcuts from Android
7.1
. Users running the latest version of Android can now enjoy the full functionality of app shortcuts in Nova, while those running older versions are limited to a number of quick actions which have been ported back to be compatible.
If you are on a device running Android 6.0 Marshmallow or
5.1
Lollipop, you will still be able to perform some quick in-app actions by long-pressing icons on your home screen, but you will be limited to what the developers of Nova Launcher have backported. App shortcuts in Android 7.1 and higher take advantage of a new application programming interface (API), which is not supported by older versions of the OS. Some of the shortcuts ported back from 7.1 include setting reminders and events in Google Calendar, jumping to locations in Google Maps, and using the "I'm feeling lucky" and "Clear space" options in Google Photos. The app shortcuts menu can be accessed by long-pressing an icon on the home screen.
Another cool new, albeit marginal, feature allows users to add a weather indicator to the
Pixel
-style search bar widget, which was added to Google's new phones via a Pixel Launcher update shortly after their release.
To get the latest beta version of Nova Launcher, head to Nova Settings > Check for updates, and select "Beta" from the drop-down menu in the top right corner of the screen. Alternatively, you can use the link below to get the
latest APK
.
Read more: