Nokia working on Cognitive Radio concept
0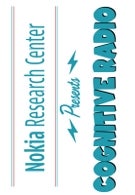 With the ever increasing workload of cell towers and WiFi access points all around us, due to the proliferation of connected devices, Nokia is trying to make their radios smarter too. Its Nokia Research Center (NRC) has come up with a rather interesting concept to develop what they call the Cognitive Radio.
To put it in a nutshell, the silicone in question will be constantly aware of its surroundings in terms of signal strength, time of the day, as well as the presence of other connected devices. This would eventually allow the radios to adjust their connectivity state and wave consumption options to suit the time and place, thus potentially releasing unused spectrum.
Nokia has a pretty nice little video where the concept is presented in more understandable terms for mere mortals, so check it out below if the Cognitive Radio idea has sparked your interest.
source:
NRC
via
Symbian Freak