Nokia shows you how to make the "switch easy" to a new Lumia in new series of videos
33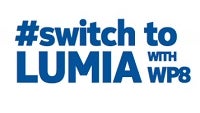 Face it, switching between devices, particularly when it is across operating systems, feels like it will be a tedious task which almost makes it seem like it is not worth it.
It really is not that difficult though, and Nokia in the United Kingdom has put together a series of step-by-step videos to help you "switch easy" if you have decided to make the plunge and pick up a shiny new Lumia.
No doubt Nokia prepared these in anticipation of a favorable reception to the upcoming release of the new
Lumia 930
as well as the
Lumia 630
and
Lumia 635
. So, how difficult is it to make a switch from an iPhone, Android device, BlackBerry, older Symbian powered Nokia, or even an older Windows Phone device?
Turns out it is not that hard at all. If you do not consider yourself technically proficient, then these videos will be very helpful. If you are a gadget geek, we can tell you right now these videos are probably not for you (unless you consider yourself "always teachable").
These videos are each a little over four minutes long, and the majority of each segment covers common set-up steps which are the same across the board. That means the important step-by-step parts are only a few minutes. Despite this overlap however, Nokia has dedicated a segment for each platform solely to help you make the switch from whatever you have to your new Lumia.
source:
Nokia UK
(YouTube)