Nokia looks to a brighter future, chairman search comes to an end
3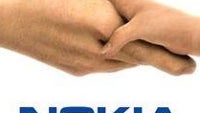 After 2011, which was probably Nokia's worst year ever, the prospects for the future are uncertain and all eyes will be on the company's quarterly financials release. But before that, we have the first signs that after all the mumble rumble surrounding the launch of the first Nokia Windows Phone devices, they might have been a
success
. Strong sales data came from Nokia Taiwanese parts suppliers Compal Communications and Foxconn. Compal's strong comments in particular are relieving for many investors.
Brokers also started revising their outlook for the Finns' stock. Credit Suisse for example upgraded Nokia's stock to
"outperform"
from
"underperform."
The company's shares have also started gradually growing back, outpacing other European firms in the FTSEurofirst 300 index.
Still, Nokia has a lot of catching up to do. Under Stephen Elop's rule as CEO the company's shares halved in value.
At the same time, Finnish newspaper Helsingin Sanomat reported that the company is ending its search for
new chairman
and Risto Siilasmaa will be appointed for the position. Jorma Ollila which has long held the Chairman's role is due to step down in May. Siilasmaa is known as the creator of security firm F-Secure.