Nokia details the Assertive Display tech on Lumia 1520, says that's the best mobile screen it's ever done
15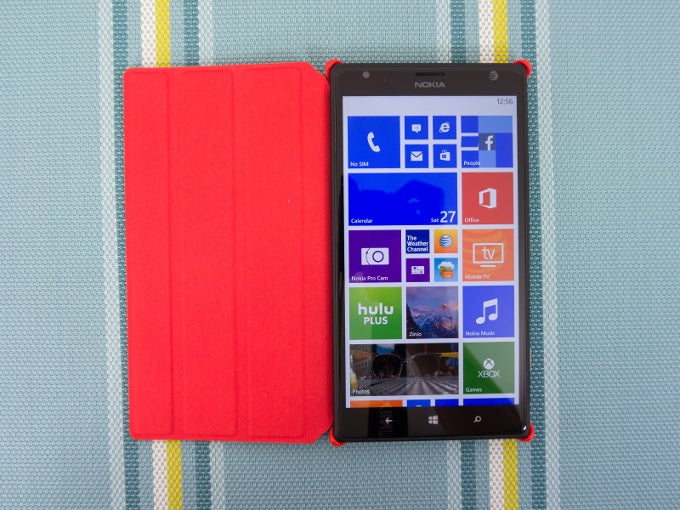 The Lumia 1520 elevates the excellent mobile displays on the Lumia range to a whole new level, thanks to the
Assertive Display technology
utilized, which we saw recently to be leaps and bounds ahead in terms of outdoor visibility in
comparison with the iPhone 5, Xperia Z Ultra and Note 3
.
We already had Nokia's High Brightness Mode and Sunlight Readability Algorithms on flagship Lumias, which could pump up an OLED display to the unprecedented 600 nits, and achieve stellar outdoor visibility, coupled with Nokia's
ClearBlack
filter tech.
Assertive Display, a technology developed by Apica, is a whole different approach, which adjusts the image on the screen in real time, depending on the lighting conditions and the image displayed, just as our eyes work, constantly adjusting to the environment around. "If the content on the screen is darker on the right than on the left, the pixels on each side will be stimulated differently to each other to maximize both visibility and quality," says Nokia.
That's a pretty granular level of detail we are reaching here, but the Finns also confirm that the
Lumia 1520
will adjust perfectly not only outdoors, but inside too, dimming each pixel to the appropriate level. This way you won't burn your retinas when you have to check on something in the middle of the night while in bed, for instance. Nokia has chosen to place this technology in a rather niche phablet device like the Lumia 1520, but we hope to see it in future flagships too, now that the future is so closely tied with Microsoft's Windows Phone efforts.