Nokia 9.1 PureView flagship reportedly coming in Q4 with 5G support, better Light camera
17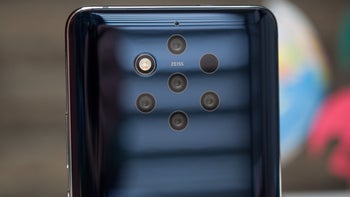 Nokia 9 PureView
is a great flagship smartphone, but its five-camera array
doesn't live up to the expectations
, despite being one of the handset's main selling points. HMD Global, the company behind the Nokia-branded smartphones, understood the problem and is now actively working to correct everything that's wrong with the Nokia 9 PureView camera.
Don't expect any major software updates to the Nokia 9 PureView though, as HMD is focusing on the next flagship, the so-called Nokia 9.1 PureView. The upcoming top-tier smartphone has been delayed from Q3 to Q4 2019 precisely to resolve the issues related to the camera that contributed to the Nokia 9 PureView rather lukewarm reception.
According to sources familiar with the matter, HMD is already testing the Nokia 9.1 PureView and due to the feedback received, it decided to postpone the launch of its flagship smartphone by a few months,
NPU
reports.
During that time, HMD plans to improve the Nokia 9.1 PureView snapper using Light camera technology, focusing on video and low-light performance. Camera speed is also another aspect that will be improved with a combination of better processor and software algorithm enhancements.
Apart from the camera upgrades, the Nokia 9.1 PureView is also expected to offer 5G capabilities, along with a punch-hole display design. On the inside, the phone is said to pack a powerful Qualcomm Snapdragon 855 processor, but details about the amount of memory are still missing.
The report also claims HMD plans to put
Android Q
on the Nokia 9.1 PureView at launch, which would a great advantage over the rest of the flagships that will be released with Android Pie onboard.