When will my Motorola phone get Android Q? Here's a probable Moto G7, G6, Z3, Z4 update roadmap
5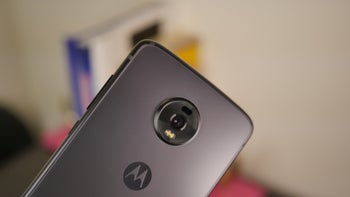 Got a Motorola phone? You're most likely enjoying the company's nearly-vanilla take on Android Pie, but what about the next episode in the never-ending Android saga - Android Q? Is the wait going to be long, or quite the opposite - pleasingly short?
We already explored
Samsung's probable software update roadmap
, and now it's time to see what Motorola could be up to. Let's first explore when Motorola's previous devices received the sweet Pie update and extrapolate a probable release time frame for the upcoming Android Q.
When will my Moto phone get Android Q?
| Motorola phone | Android Pie release |
| --- | --- |
| Moto Z3/Z3 Play | February 10, 2019 |
| Moto Z3 (Verizon) | July 26, 2019 |
| Moto Z2 Force | June 7, 2019 |
| Moto Z2 Force (Verizon) | July 26, 2019 |
| Moto G6/G6 Play | February 16, 2019 |
| Moto One Power | November 16, 2018 |
As evident in the table above, Motorola is all over the place when it comes to software updates - while some of its devices were among the first non-Google phones to get updated to Android Pie, others were only updated a mere days ago. This means that we can't make a very correct estimation about Android Q's probable release date for Motorola devices, but this doesn't mean we won't!
So, when is my Motorola phone getting Android Q? Extrapolating from the fact that the current roster of Moto phones will be a bit older than Moto's upcoming devices and therefore on the back-burner when it comes to update priority, we would probably have to wait for a while:
| Motorola phone | Android Q release |
| --- | --- |
| Moto Z4 | January/February 2020 |
| Moto Z3/Z3 Play | March/April 2020 |
| Moto G7 series | February 2020 |
| Moto G6/G6 Play | March/April 2020 |
| Moto Z2 series | May/June 2020 |
All of the predicted time windows above are approximate, of course, and might end up being incorrect, but judging from previous years, they should be a bit spot on.
What features will Android Q bring to Motorola phones?

As you probably know, Motorola phones phones are pretty close to stock Android, with just a slew of changes on top. For example, you only get the useful Moto Actions but not much else apart from a vanilla-like Android. Thus, we think that the majority of features and functionalities that were introduced along with Android Q will be easily adopted into the upcoming software update for Moto phones.
As a refresher, here are the important Android Q features so far
5G is here, and Google is ready
Just like foldables, 5G is already here, holding the promise for exceptionally-fast data speeds and super-low latency. This is why it comes as no surprise that Android Q will support 5G natively. With more than 20 mobile carriers around the world launching 5G phones in 2019, Android will be at the forefront of the 5G revolution that's coming.
Live Captions
A small, but rather cool new feature will provide any video with live captions in real time, allowing you to understand what's happening if your phone is muted or if you are hard of hearing. This rather cool feature will be available with any video, no matter if it's web content or a video shot during your vacation in Costa Rica. The captions themselves can be expanded, contracted, and moved around whenever you want on your screen. The features is systemThe best part? Live captions will be generated completely on the device, with no data being processed on Google's servers. Live Captions will be available on Android devices later this year.
Smart Reply & Suggested Actions
Android's smart notifications are also getting smarter and now works with all messaging apps. It's scoring smart replies that will suggest contextually-aware replies and even emoji straight in your notifications. Additionally, you Smart Reply will be suggesting relevant actions: if someone sends you an address, a context-friendly Google Maps button will pop up, allowing you to directly launch Google Maps with the address in the forefront. A rather useful small feature that will save you some time here and there. The feature will work with any messaging app you might be using. The feature will make use of on-device learning and wouldn't process data on Google's servers.
Suggested Actions in... action - Android Q: All the new features and functionalities announced at Google I/O '19
Suggested Actions in... action
Shut the lights!
After years of lamentations and clamoring, Android fans are finally getting a native dark mode in stock Android - Q will let you enjoy a system-wide dark theme by either hitting the respective quick tile in your notifications bar or by enabling the battery saver function.
Security & Privacy
Privacy seems to be another important cornerstone of Android Q. Noteworthy privacy-centric improvements include enhanced location sharing, which now lets you share your location for as long as you're using a certain app, and automatically stop as soon as you exit the app. This is rather similar to iOS' take on location sharing, and is a great peace-of-mind feature to have.
Seamless background updates
With Q, Google will allow certain elements of Android to update themselves in the background as soon as the respective update is available, much like Android apps unobtrusively do that. All the latest the latest security fixes, privacy enhancements, and consistency improvements will be arriving to your phone without requiring a reboot, which is a user-friendly undertaking that we applaud. This would offload some of the more important updates to Google and away from Android manufacturers, which are usually notoriously slow to push out the respective updates to their Phones.
Digital wellbeing and parental controls
Digital wellbeing is getting improved with Android Q. A new mini feature, called Focus Mode, will let you identify distracting apps and mute any notifications stemming from them as long as Focus mode is on. This way, you can unwind on useless emails and mute the promotional notifications of that mobile game you're clearly a fan of.
Another new addition to Digital Wellbeing is Family Link, which will lets you control the screen time of the Android devices that your children are using. After your progeny hits the predetermined limit of screen time in certain apps, they will no longer be able to use said apps on that dayt... unless you give them 5 minutes more with by hitting the aptly-dubbed Bonus Time button.