Nokia 5.2, 6.2, and 7.2 announcements at IFA 2019 now look very likely
27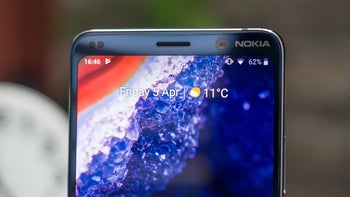 HMD Global recently
confirmed
its presence at IFA 2019 and intention to announce new devices. The company hasn't revealed what it's going to unveil but one reliable tipster believes three new smartphones could make an appearance.
Corroborating previous rumors, Twitter account
Nokia Anew
claims to have heard from sources that the Nokia 5.2, Nokia 6.2, and Nokia 7.2 will all be introduced on September 5 and, as such, can "confirm" their announcements at IFA 2019. These smartphones will succeed the Nokia 5.1, Nokia 6.1, and Nokia 7.1 respectively but it's worth pointing out that they aren't exactly arriving on schedule. According to the same source, the Nokia 5.2 and Nokia 6.2 were initially scheduled for May but both were delayed for unspecified reasons. The Nokia 7.2, on the other hand, wasn't expected to arrive until October but is instead on track to arrive just eleven months after the previous model.

In terms of what each phone will offer, the latest information suggests the Nokia 5.2 and Nokia 6.2 will share the same external design which is characterized by a notched display and a circular module on the rear which houses three cameras. Rumor has it the Nokia 6.2 will arrive powered by Qualcomm's Snapdragon 660 paired with 4GB of RAM and 64GB of internal storage as standard. The storage configuration of the Nokia 5.2 is yet to be revealed but Qualcomm's Snapdragon 632 could potentially make the cut.

The Nokia 7.2 may also feature a circular camera module and a notched display but there should be some design differences. Internally, the Snapdragon 710, which is used inside the Nokia 8.1, is a potential candidate alongside 6GB of RAM and 64GB of storage.