No U.S. release for Firefox OS, at least not yet
1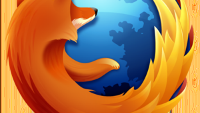 Back in February at MWC, when 2013 was still young and almost anything could happen, Mozilla's then CEO Gary Kovacs said that the Firefox OS would be coming to the U.S. sometime in 2014. Sprint was mentioned specifically as a U.S. carrier expected to offer Firefox OS powered handsets. But things have changed and Firefox has a new game plan. According to executive chairman Mitchell Baker, "
Currently, there are no plans to launch in the U.S
." The comment was made yesterday at the OpenMobile Summit in San Francisco.
Firefox wants to go after a part of the industry that it claims has been ignored by both Apple and Google, and that is the low priced emerging market sector. While Apple and Google might have ignored it, Nokia hasn't which led to the very successful launch of the
Nokia Lumia 520
/521.
While Baker says that the U.S. market is out for now, 1300 Firefox OS handsets for developers were sold earlier this year on eBay. That phone, the
ZTE Open
, sold for $80 in the U.S.
source:
CNET
Recommended Stories