Nexus Q - an Android media device - leaks just ahead of I/O (Update: promo video!)
4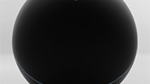 With less than 5 minutes until the day 1 Google I/O keynote, the leaks are coming fast and furious – Droid-Life has shown off photographs and some documents of the Nexus Q. The Nexus Q appears to be the long rumored "home entertainment device" that Google is working on, and is some sort of AirPlay-like Android media hub that should help sync media between Android phones, tablets, and Google TV.
Part of the documents have this to say about the Nexus Q:
Nexus Q Addendum
The following paragraphs only apply if you purchase a Nexus Q.
You understand that the Nexus Q currently supports only Google Play Music; Google Play Movies and TV; and YouTube, and that your use of those services is subject to the Google Play Terms of Service.
The Nexus Q has built-in Wi-Fi and a built-in ethernet controller. You are solely responsible for obtaining internet connectivity through an internet service provider as the Nexus Q does not support mobile connectivity.
In order to use the Nexus Q, you understand that you will need your own: (i) phone or tablet running Android 2.3 (Gingerbread) or higher with access to Google Play; (ii) compatible speakers, AV system or HD TV; and (iii) 802.11a/b/g/n access point Wi-Fi router.
Is it also an in-house audio system? We aren't sure, but we suspect we'll find out in the course of the next couple hours. Stay tuned!
Update: Google has released a promo video of the Nexus Q:
source:
Droid-Life