Nexus 7 updated to support Verizon LTE
3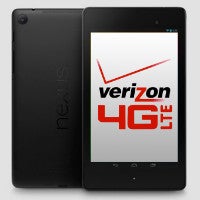 It has been a really long road, but the Nexus 7 is finally going to make it to Verizon tomorrow; and, in preparation for the release, Google has pushed out a software update for the tablet that brings full support for Verizon's LTE network. And, when we say it has been a long road, we really do mean a long road.
While the Nexus 7 itself was released back in July of 2013, the LTE version of the tablet didn't drop until September. From the moment the LTE Nexus 7 was released, there was backlash to the fact that Verizon wasn't allowing the tablet on its network. At first, there was no real explanation from Verizon about what was happening, but after enough pushing, the carrier decided to blame the issue on the software Google and Asus put out.
Maybe that was actually true, because Google just started pushing out Android 4.4.2 build KVT49L. The only thing listed in the change log for the update is "full compatibility with Verizon's 4G LTE network", and the update has been confirmed to update the radio software for the device. So, if you've been waiting for the official work to be done, you can get your Nexus 7 on Verizon.