Nexus 6: 10 features we expect to see
16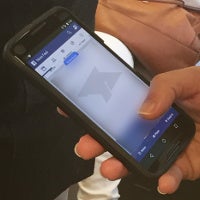 The Nexus 6 is right around the corner, but even before its official arrival, the rumor mill has churned out plenty of details about Google's next big thing. It all started with a codename: 'Shamu', the name of an orca whale, one of the biggest mammals on the planet. The Nexus 6 is exactly that - a big phone. In fact, it's Google's first phablet!
Rumors further kept on coming revealing details piece by piece, starting with our few exclusive scoops that were first to reveal the 5.9" screen size and the specifications of the Nexus 6. What this meant is that we now have a pretty full picture of all the new features of the Nexus 6.
And can you think of a better time to summarize them than right before the official announcement? Join us as we look at all the expectations about design, display, interface, performance and camera right below.
Nexus 6: 10 features we expect to see