NextWorth promises $250 in exchange for your used iPhone 4
10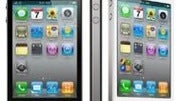 Since a substantial portion of US smartphone users are planning on
getting the next-gen iPhone when it launches
, something will need to be done with all the used iPhone 4 handsets that those people won't need anymore. And while some might prefer simply giving their smartphone to a relative or a loved one, others might be better off trading it in for some cash.
NextWorth is one of the companies that you can turn to if you belong to the latter category. The business is currently running an
iPhone 4 trade-in promo
, which guarantees that you will get $250 in exchange for your used smartphone. Of course, your iPhone 4 needs to be in good condition in order to be eligible. Besides that, NextWorth is only interested in AT&T's 16 and 32 gig models, so you're out of luck if you are a Verizon iPhone owner.
The offer is valid only through October 3, which is a day before the next iPhone iteration is expected to be unveiled. Once you fill out all the necessary information online, your $250 quote will be good for 21 days, during which you will need to ship your used iPhone 4 to NextWorth for approval. If NextWorth gives your smartphone the thumbs up, the cash will be sent to you in about 7 to 10 days after the inspection.
Anyone thinking of taking advantage of NextWorth's offer? Feel free to let us know by dropping a comment below.