Apple iPhone 5 on the buy list for 41% of North American cell phone users
99+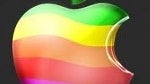 According to a survey done by mobile network InMobi,
41% of mobile users in North America plan on purchasing the upcoming Apple iPhone 5
. 50% of those planning on buying the latest generation iPhone plan on doing so within the first 6 months after it is launched. If the device does achieve such sales, its share of the North American smartphone market will rise to 41% from the current 27% which will bring the Apple iPhone closer to the market share currently enjoyed by Android. Of course, if Apple decides to offer a model with just slightly improved specs-
like the Apple iPhone 4S that has been spotted this morning on Apple's inventory system
, the percentage of North American mobile users looking to buy the phone drops to 15%
According to InMobi's survey, consumers are looking for Apple to improve the battery life, add a faster processor, higher resolution screen and offer better service quality. Breaking down demand for the Apple iPhone 5 by potential buyers current device, 51% of current iPhone owners, 27% of BlackBerry users, and
52% of those currently using an Android model are planning on buying the 5th generation iPhone
. Those figures drop to 11% for current iPhone and BlackBerry users and 28% of Android owners if Apple releases only an Apple iPhone 4S.
source:
InMobi
via
BGR
Recommended Stories