Next week's T-Mobile Tuesday includes chocolate and fruit arrangements
2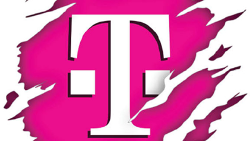 With Mother's Day coming on May 14th, next week's T-Mobile Tuesday (which falls on May 2nd) includes a gift for the person most responsible for giving you life. This coming Tuesday, you can arrange for her to receive a Mother's Day card from Inkly. The card can include a picture you've snapped yourself, and a handwritten message. While Mother's Day is coming soon, you can actually send this free card for any occasion coming up.
On Tuesday, T-Mobile subscribers will get $15 off of their order with Vistaprint. This is the company that will print business cards, banners, T-Shirts, promotional material and more. And don't forget the digital 10-month subscription to
Fast Company
that T-Mobile subscribers will receive. With this magazine, T-Mobile's customers will learn how cutting-edge firms, like T-Mobile itself, stay one step ahead of the competition. And the last freebie for T-Mobile subscribers this coming Tuesday comes courtesy of Edible Arrangements; it is an Edible Pineapple Pop that features a chocolate covered star made of pineapple, and it looks yummy.
This week's contest will have one Grand Prize winner who will receive 12 monthly arrangements from Edible Arrangements. The prize will be sent each month to the winner, or a person designated by the winner. Each month's Edible Arrangements fruit arrangement or Dipped Fruit box will be pre-selected in advance by Edible Arrangements. Those in Hawaii or Alaska
will receive a check in the amount of $1,007.88 in lieu of the prize if they do not live in an area served by a Edible Arrangement store. Fifty Second Prize winners will each score a Signature Chocolate Box from Edible Arrangements.
Overall, this coming Tuesday's contest includes 56 prizes valued at $4,722.33. Good luck!
source: T-Mobile