News coming from Verizon Wireless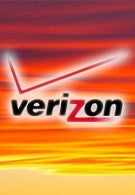 According to Engadget Mobile, LG's upcoming touchscreen phone, the VX9600 Versa, will be available with the carrier in March, along with HTC's business-oriented QWERTY-less marvel, the Touch Diamond. In addition, Verizon's business users will have the opportunity to try out the CDMA version of the BlackBerry Flip, the 8230, which will also come with Wi-Fi support. However, it is still unknown exactly when RIM's device will hit the market.
More good news coming - in mid-March, the Big Red is about to cut the price of the Samsung Omnia to $99 on contract. Still, it isn't certain whether this would be a temporary discount or a permanent one. And finally, the carrier is said to launch a device, which will be "unlike anything anyone has seen before". Now, it's obvious that Verizon has gone a little too far here, but this only makes it more intriguing to see what more is there to come.
source:
EngadgetMobile