Newly-leaked image suggests the Xiaomi Mi 5 might sport a Galaxy Note5-like curved glass back
30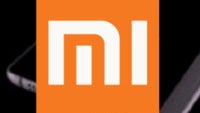 Back and forth during the past few months, we've been constantly hearing rumors regarding Xiaomi's expected Mi 5 flagship through the grapevine. Potential announcement dates have been flying around, but until this day Xiaomi doesn't have a Mi 5 in the product portfolio. Still, September 24 is the newest rumored date for the device's debut.
Just a couple of days ago, a
purported teaser image
for the device appeared, suggesting that it will feature a fingerprint reader, yet we got no new potential debut date time period.
There's a new leak circulating around, claiming to depict an alleged Xiaomi Mi 5 and its rear, in particular. What's remarkable about this purported image is that the device pictured on it has a rear cover curved at the sides, reminding us of the Galaxy Note5's distinct glass back. There also seems to be a metal frame, two loudspeaker cutouts at the bottom, as well as a data port of unspecified type.
We have some suspicions that Xiaomi is waiting for Qualcomm to release the Snapdragon 820 so that it could make the cut for the Mi 5. Said chipset has not been officially unveiled yet, so we don't keep our hopes high. Certainly, the rumor mill has been busy and we seem to have a couple of different specs sheet that might make it to the expected flagship. One of the more plausible ones features a Snapdragon 810 chipset, 5.2-inch Quad HD display, 3GB of RAM, and a 16MP camera at the back.
Given that Xiaomi already has a device with 4GB of RAM — the Xiaomi Mi Note Pro — we wouldn't be surprised to see that much operational memory in the Mi 5, too. Well, we guess we'll know more as Xiaomi decides to officially spill the beans.