New video generates more excitement for BlackBerry 10 just in time for Super Bowl Sunday
46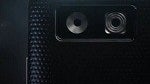 Rightfully so, BlackBerry 10 has generated a bit of a buzz. If you have been paying attention to the internet over the past week, you will have seen that buzz expressed on Twitter and Facebook and right here on PhoneArena.com.
Pixelcarve, a Toronto-based design shop, is all over the buzz of BlackBerry 10. About a year ago, you saw their
concept of the BlackBerry Blade
, which was a concept – really a dream – of what the first BlackBerry 10 device could be to just blow everybody's minds with form, function and decent specifications.
Pixelcarve makes no bones about this "unofficial" video, the company wants to help reignite the brand. There was only one catch, the company did not have the budget in the works to make a whole new production, so it simply used parts of images and video already produced and composed the story and message behind all of it. It highlights QNX and The Astonishing Tribe as two major components to the success of the platform. The end result is pretty sweet, and should set the stage nicely for
BlackBerry's appearance during the Super Bowl
.
via:
CrackBerry.com