Google Photos new Express backup mode will help users save their data
1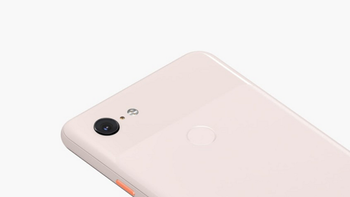 Unless you are on Wi-Fi all day, saving your photos with the Google Photos app can eat through your data. The images are saved in full resolution, and if you have a data cap, you might not want to consume so much of your monthly allowance on holding on to these files. But there is help on the way. Google is about to rollout a new feature called Express that will allow Google Photos users to have their cake and eat it too.
A new report published today
cites Raja Ayyagari, Product Manager of Google Photos, as stating that with Express, images will be uploaded and backed up using reduced photo sizes. In fact, photos will be compressed to 3MP and videos to Standard Definition. Express will join the two previous options offered for storage with the app, High Quality and Original Resolution.
The update will also allow users to set a limit on the amount of data that Google Photos can use daily, starting as low as 5MB. Other options are 10MB, 30MB and unlimited. The settings for Express will be found in the "backup settings" of Android flavored devices. Those
downloading the app off of the Google Play Store
will be able to make their selection while setting up the app.
A select number of Android users in India will receive the option first before Express is disseminated throughout the country. Once that is completed, Google is expected to bring Express for Google Photos to other markets.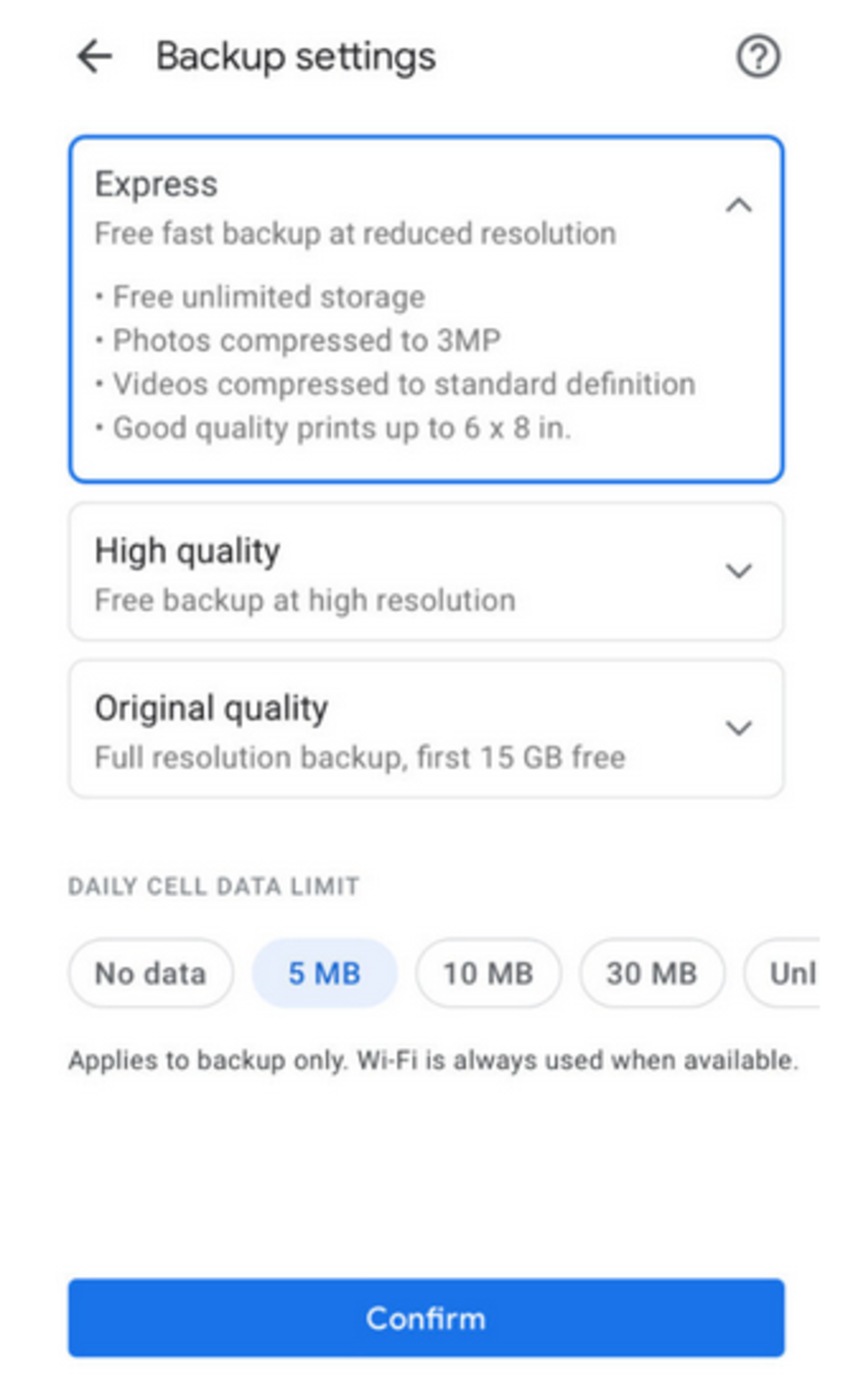 Express is coming to Google Photos to save your data
Recommended Stories