Netflix scores exclusive rights to Disney movies
4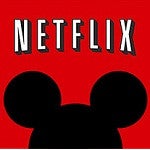 The online movie streaming leader and Disney announced today that the two companies entered into a multi-year exclusive agreement for first-run films, animated features and TV series from Disney Studios.
There are a couple of components to the deal. The first part involves a multi-year catalog of Disney classics, like "Dumbo," "Pocahontas," and "Alice in Wonderland." Other movies were not listed. Some content will be available beginning tomorrow, while Disney TV and direct-to-video movies will be made available beginning in 2013. One nice feature will be the kid-friendly component of Disney features for those of us that hand over our portable devices to the little-ones for their entertainment. The other part of the deal involves theatrical releases. Beginning in 2016, feature films released in theaters from Disney, Disney Animation, Pixar, Marvel and Disneynature will be made available to Netflix customers.
Interestingly, Touchstone Pictures was not listed as one of the studios in the deal. That may have some movie buffs wondering, since that studio will be releasing several DreamWorks pictures of the next several years. We are sure to see more announcements as Netflix begins adding content in the coming months and years.
source:
Netflix
and
Disney
Dec 4, 2012

BEVERLY HILLS and BURBANK, Calif., Dec. 4, 2012 /PRNewswire/ -- Netflix Inc. (Nasdaq:NFLX) and The Walt Disney Company (NYSE:DIS) today announced a new multi-year licensing agreement that will make Netflix the exclusive U.S. subscription television service for first-run live-action and animated feature films from The Walt Disney Studios.

(Logo: http://photos.prnewswire.com/prnh/20101014/SF81638LOGO)

Beginning with its 2016 theatrically released feature films, new Disney, Walt Disney Animation Studios, Pixar Animation Studios, Marvel Studios and Disneynature titles will be made available for Netflix members to watch instantly in the pay TV window on multiple platforms, including television, tablets, computers and mobile phones. Also included in the agreement are high-profile Disney direct-to-video new releases, which will be made available on Netflix starting in 2013.

Separately, Disney and Netflix have reached agreement on a multi-year catalog deal that today brings to U.S. Netflix members such beloved Disney movies such as "Dumbo," "Pocahontas" and "Alice in Wonderland."

"Disney and Netflix have shared a long and mutually beneficial relationship and this deal will bring to our subscribers, in the first pay TV window, some of the highest-quality, most imaginative family films being made today," said Ted Sarandos, Chief Content Officer at Netflix. "It's a bold leap forward for Internet television and we are incredibly pleased and proud this iconic family brand is teaming with Netflix to make it happen."

"With this cutting-edge agreement, we are thrilled to take our highly valued relationship with Netflix to the next level by adding Disney's premier films to their programming line-up," said Janice Marinelli, President, Disney-ABC Domestic Television. "Netflix continues to meet the demands of its subscribers in today's rapidly evolving digital landscape, and we are delighted that they will have much earlier access to our top-quality and entertaining slate," she continued.

Financial terms of the agreement were not disclosed.