Navigation app Sygic giving users Heads-Up Display, Dashcam, and Speed Cameras features for free next week
1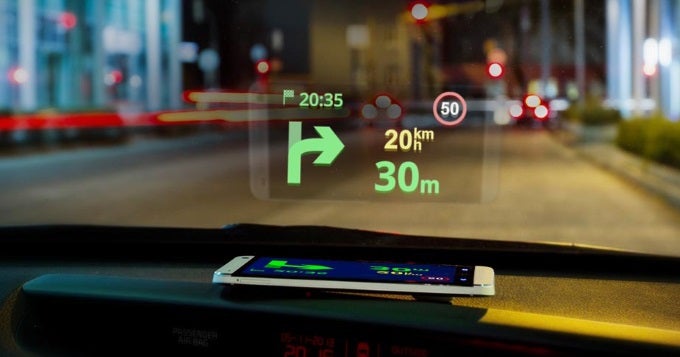 Sygic, the popular mapping and navigation app, has a bunch of good news for its users! Next Monday (April 11), Sygic will make the Heads-Up Display and DashCam features free for all premium users! They will remain optional paid extras for regular users, but Sygic will make up for that by giving all Basic users the Speed Cameras feature for free.
The Heads-Up Display (HUD) feature uses the smartphone screen to project navigation data on the car's windshield, directly into the driver's line of sight. This lets drivers process instructions faster while keeping their attention on the road at all times. Important information such as turn indicators, distances, current speed and speed limits gets pictured right in front of your eyes. The function is really cool and it also doesn't require any additional accessories or devices.
Cygic is making the roads a little bit safer for everyone.
Likewise, the Dashcam feature uses your smartphone camera to record everything that happens on the road ahead of you. The resulting footage can be shared online or used as evidence in the case of road accidents. Dashcam automatically saves a video of everything that transpired over the last five minutes in case a crash is detectd, and keeps recording events even as you are using Sygic for navigation.
Finally, the Speed Cameras feature supplies drivers with offline and online Speed Camera warnings. It comes with an offline database of more than 50,000 fixed speed cameras, average speed checks and red light cameras. You can see their location, report new camera sighting, and get help from other drivers in real time before you approach hazardous situation as well. The online database gets updated with up to 10,000 warnings about mobile cameras and police traps daily. Additionally, Speed Cameras can output voice alerts to help you stay focused on the road. As a piece of Premium functionality, it's also able to push your current speed, speed limits, and warnings information into other apps you might be using, such as Google Maps.
Sygic's base application is free and can be downloaded on Android, iOS, and Windows Phone. Check out
the app's website
for more information!