NVIDIA to launch 30 Tegra 3 phones in 2012, will intro 'Grey'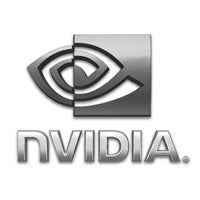 NVIDIA is looking to have an exciting year thanks to the Tegra 3. Speaking at the company's annual investor meeting, General Manager Mike Rayfield said 2012 will be host to 30 smartphones that will feature NVIDIA's Tegra 3. In comparison, the Tegra 2 was the chip of choice for 15 devices in 2011.
making plays to add LTE modems to its chipsets
. The manufacturer also announced its first LTE modem, the Icera 410, has just received certification for AT&T's LTE network. Rayfield went on to say that the Icera 500 would eventually supersede the Icera 410. This Icera 500 is said to have "next-gen LTE speeds." Rayfield said it would be bundled with NVIDIA's next iteration of the Tegra series to become 'Grey'. While we will see the Icera 410 later this year,
Grey won't make its debut until 2013
.