NVIDIA Tegra 3 devices with 3rd party LTE coming this year, but homebrew LTE radio set for 2013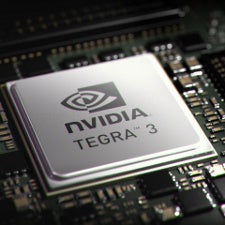 It looks like
NVIDIA's Icera buyout
will bear fruit next year, as the company confirmed in its
quarterly results press conference
. It said that souped-up Tegra 3 devices with LTE connectivity from 3rd party radio suppliers will be present on the market this year, but
its own integrated LTE solution is unlikely to show up until early 2013
.
That's not surprising, considering that even Qualcomm has trouble producing its 28nm LTE chips, thanks to supply deadlock at the TSMC foundry, but what we are worried about more is the Cortex-A15 "Wayne" architecture, which will seemingly appear no earlier than Q1 of next year.
So, unless Texas Instruments pulls a rabbit out of a hat with
OMAP5
, considering how tough it is with the 28nm production process right now, we are unlikely to see a Cortex-A15 Android phone this year.