NVIDIA adds 500 wireless patents to its arsenal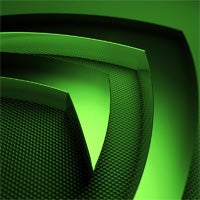 It's no secret that NVIDIA is making a play to become a major player in the wireless game. NVIDIA, who is most known for its graphics processors in the PC world, particularly gaming, has been pushing its way into mobile territory and seeing a lot of success. Recently it was reported that NVIDIA will partner with a 3rd party to
integrate LTE into its Tegra 3 chipset
, but obviously the goal is for NVIDIA to handle everything in-house.
NVIDIA announced it and Intellectual Ventures have purchased approximately 500 patents from IPWireless. NVIDIA noted that within those patents are "essential concepts in LTE, LTE-Advanced, and 3G/4G technologies."
"
This acquisition complements our ownership of extensive fundamental patents in graphics, visual and mobile computing,
" said David Shannon, executive vice president and general counsel at NVIDIA. "
These patents, acquired in collaboration with Intellectual Ventures, will help support our rapidly expanding efforts in the mobile business.
"
The terms of the deal were not disclosed. While the ownership of these patents will be split between NVIDIA and Intellectual Ventures, IPWireless will still have royalty-free access to the patents.