Motorola president quits, replacement named; first 2018 phones to be unveiled in April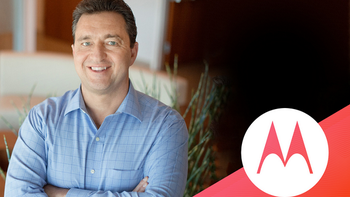 Motorola announced today that Aymar de Lencquesaing has resigned as president of the Lenovo-owned firm. Sergio Buniac (pictured at the top of this story) will take over for de Lencquesaing, who decided that he would rather spend more time with his family. Buniac has been with Motorola for 22 years, most recently as Senior Vice President and General Manager for the company's Latin America operations.
This has been a challenging year so far for Motorola, as
the manufacturer was forced to layoff an undisclosed number of employees
. Back in November, analysts at BayStreet Research estimated that from its launch in August through October,
only 145,000 Moto Z2 Force handsets were sold by the nation's top four wireless carriers
. Considering that Motorola put a reported $200 million advertising campaign into the device, sales of the 2017 flagship did not get off to a good start.
Motorola also said that its first batch of 2018 handsets will be unveiled next month. That dovetails with
previously leaked renders of some 2018 Motorola phones that show Tuesday, April 3rd on the screen
. Additionally, we told you earlier today that
the Moto G6 Plus has been certified by Taiwan's NCC regulatory agency
which hints that the introduction of the
Moto G6
,
Moto G6 Plus
and
Moto G6 Play
could take place very soon.
"We realize we've had a great deal of transformation over the past years, and we're grateful for our fans' support and commitment. We're excited for what 2018 (and beyond!) is going to bring us and look forward to sharing our first products of the year with you next month!"-Motorola
source: Motorola