AT&T sells only 10,000 Moto Z2 Force handsets since its launch; Motorola's U.S. share rises 91%
19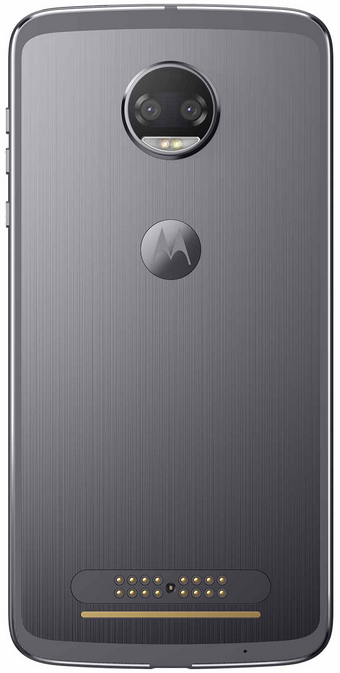 AT&T sold only 10,000 units of the Moto Z2 Force from its launch in August through the end of October
BayStreet Research is a company that tracks sales of specific products. One of the devices it tracked recently was the AT&T branded
Moto Z2 Force
. The data revealed that since the launch of the phone in August, the nation's second largest carrier sold only 10,000 units through the end of October. AT&T rang up this paltry sales total even though buyers of the phone received a free Moto Insta-Share Projector valued at $300.
Last year, the
Moto Z Force Droid
was a Verizon exclusive and as such, it was part of the carrier's historic Droid lineup. Not wanting to limit its sales to Verizon customers, this year Motorola had the Moto Z2 Force on the shelves at all four major U.S. carriers. Featuring the ShatterShield screen, and the powerful Snapdragon 835 SoC, Motorola did reduced the battery capacity by 22%, from 3500mAh to 2730mAh. Still, some good optimization on the part of Motorola allowed the battery life to remain about the same as experienced by users of last year's variant.
According to BayStreet Research, Verizon sold ten times the number of Moto Z2 Force phones than AT&T did during the same time period. Big Red watched 100,000 units go out its doors from the August launch through the end of last month. From August through October, T-Mobile is believed to have sold 20,000 Moto Z2 Force phones, with 15,000 getting rung up by Sprint. BayStreet says that sales of the device probably failed to meet Motorola's expectations, despite a $200 million ad campaign (Hello Moto? Goodbye Moto's marketing team).
Despite having Moto Z2 Force units collecting dust inside the AT&T warehouse, Motorola shipped 2.1 million handsets in the states during the third quarter, up from 1.1 million the year before. This gain gave the manufacturer a 5.2% market share in the U.S. at the end of the three month period, a 91% gain year-over-year. The company was the fifth largest smartphone manufacturer in the states during the quarter.
source:
FierceWireless