Motorola makes it official: No ICS for Motorola ATRIX 4G, Motorola Electrify and Motorola PHOTON 4G
81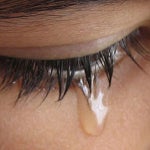 Last week, we told you that
Motorola had changed some of the information on its software update page
. We focused in on four models where Motorola had changed the outlook from a Q3 update to Android 4.0 to "Further plans coming soon". The four phones involved were the
Motorola ATRIX 2
,
Motorola ATRIX 4G
,
Motorola PHOTON 4G
and the Motorola Electrify.
Of the four phones, the Motorola ATRIX 2 is now scheduled to be updated to Android 4.0
sometime in the fourth quarter
. The actual rollout could be earlier than expected as the device is
already undergoing a soak test
and a leaked screenshot of the "About Phone" page shows the handset getting Android 4.0.4. So for those of you rocking the Motorola ATRIX 2, we say congratulations.
2.3
.
It's been a confusing ride for owners of some Motorola devices. Hopefully the Android 4.1 update will allow Motorola to start fresh and disseminate solid information about its future intentions.
source:
Motorola