Motorola makes it official: No ICS for Motorola ATRIX 4G, Motorola Electrify and Motorola PHOTON 4G
81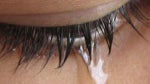 Last week, we told you that
Motorola had changed some of the information on its software update page
. We focused in on four models where Motorola had changed the outlook from a Q3 update to Android 4.0 to "Further plans coming soon". The four phones involved were the
Motorola ATRIX 2
,
Motorola ATRIX 4G
,
Motorola PHOTON 4G
and the Motorola Electrify.
Of the four phones, the Motorola ATRIX 2 is now scheduled to be updated to Android 4.0
sometime in the fourth quarter
. The actual rollout could be earlier than expected as the device is
already undergoing a soak test
and a leaked screenshot of the "About Phone" page shows the handset getting Android 4.0.4. So for those of you rocking the Motorola ATRIX 2, we say congratulations.

The latest news from Motorola is not good for three phones
Owners of the other three models are going to have what little ember of hope they had for Ice Cream Sandwich, snuffed out by the manufacturer. Motorola has once again updated its software upgrade page and it now says that the Motorola ATRIX 4G, the Motorola Electrify and the Motorola PHOTON 4G will each remain on Android 2.3.
It's been a confusing ride for owners of some Motorola devices. Hopefully the Android 4.1 update will allow Motorola to start fresh and disseminate solid information about its future intentions.
source:
Motorola