Motorola delays or cancels Android 4.0 update for some devices
53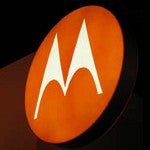 Motorola has revised the timeline of its upcoming software updates, and we need to warn you that many people are not going to be happy. The recently announced
Motorola DROID RAZR HD
and
Motorola DROID RAZR MAXX HD
are
going to get updated to Android 4.1
. That seems a slam dunk. After that, the news gets a littlre grimmer. The
Motorola ATRIX 4G
and the
Motorola ATRIX 2,
both once expected to have an update to Android 4.0 in the third quarter, are now listed as "further plans coming soon." This sounds like the Android 4.0 update is quickly slipping away for these devices as well as for the Motorola PHOTON 4G and the Motorola Electrify. The latter two have the same comment next to their name.

The Mototola ATRIX models may not get Android 4.0
The new timeline does show Q4 Android 4.0 updates for the
Motorola DROID BIONIC
and the Motorola XOOM Family Edition. Stuck on Android 2.3 are the
Motorola DROID 3
,
Motorola CLIQ 2
,
Motorola Admiral
,
Motorola DROID 2 Global
,
Motorola DROID 2,
Motorola DROID PRO
, and the
Motorola DROID X2
..
Okay, we get that the Motorola DROID X2 might not qualify and we can almost accept that the Motorola DROID 3 is stuck on Gingerbread. But the Motorola ATRIX 2 is less than a year old. And now that Motorola is focusing on Android 4.1 updates for its just introduced phones, does the manufacturer really have the heart to worry about Android 4.0 on its older models?
source:
Motorola
via
AndroidCentral