Motorola could be working on three new smartphones with QHD displays
14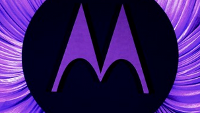 A Reddit user claims to have stumbled upon information regarding three unannounced Motorola handset in an "analytics system". Before mentioning the details, we want to you to make sure you're digesting this info with a certain degree of skepticism, as there's no hard evidence to support this claim.
The Reddit user claims that the three upcoming Motorola smartphones bear the model numbers XT1578, XT1585, and XT192A. Allegedly, all three handsets will come with displays that run a resolution of 1440 by 2560 (QHD). The source of this information also claims that all of these three upcoming Motorola smartphones currently run Android 5.1 Lollipop. Apparently, all three are Verizon-bound handsets, meaning that we could be looking at a new generation of DROIDs.
One of these models could well turn out to be the highly-anticipated
2015 Motorola Moto X
, although we have no idea what the other two might be. Since the smartphones are said to come with high-resolution displays, we can almost certainly rule them out as being new models in the Moto G or the Moto E line-ups.
Unfortunately, although the Reddit post also contains information regarding the PPI densities of these smartphones, it looks like the data provided is actually the DPI number for scaling applications, and not useful data that we could use to calculate the screen size of the displays.
Allegedly, these devices are "currently being tested in or around Chicago", which would make a lot of sense given that Motorola's US headquarters is located in the Windy City.
As it turns out, the XT1578 was recently spotted in the HTML5Test database, lending further credibility to the information revealed yesterday on Reddit.