Motorola Droid Pro at Best Buy Mobile priced aggressively to sell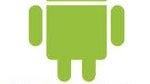 If we had an official deal of the day (or even the week) label it would hands down go to Best Buy and their growing chain of Best Buy Mobile stand-alone stores for their very attractive price of $49.99 for the newly released Motorola Droid Pro on the Verizon network.
Up until yesterday (December 5) the phone was priced at $179.99 after instant savings. The large price slash is likely a product of the holiday season and will last until at least Saturday the 11th. It is possible that the price could go on longer depending on sales, but we won't know if that is the case until Sunday which is when their prices generally change.
So for those interested in getting the BlackBerry/Android lovechild known as the Motorola Droid Pro, here is what is possibly going to be the best opportunity to get it at a great price. Don't forget, the HTC Droid Incredible is still free at Best Buy as well, so you will have options to weigh and decisions to make. Tell us what you think of this deal of the day in the comments below.