Motorola DROID BIONIC already rooted
11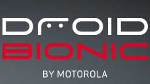 There still are 6 days left until the Motorola DROID BIONIC is finally launched by Verizon, but already
the long-awaited smartphone has been rooted
. The crew at MyDroidLife convinced a source to do the deed, using the same technique that rooted the Motorola DROID 3 and works on just about all Motorola handsets. Just remember that you can end up bricking your device and even lose your warranty by rooting your phone.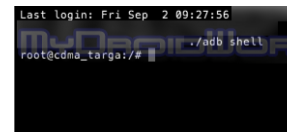 6 days before launch, the Motorola DROID BIONIC is rooted
Obviously, most of the public has yet to even hold a Motorola DROID BIONIC in their hand, much less have an opportunity to root the phone. A television commercial that ran yesterday
confirms the September 8th launch date
for the model, as we
reported
. For those who would like to see the directions on how to root the phone once you have it, or if you want to root your Motorola DROID 3, the step-by-step instructions of the method created by Dan Rosenberg at Vulanfactory.org can be yours by clicking on the following
link
.
source:
MyDroidLife
via
DroidLife