Deal: Save $200 on a Motorola Moto Z2 Force (AT&T, Verizon, Sprint)
1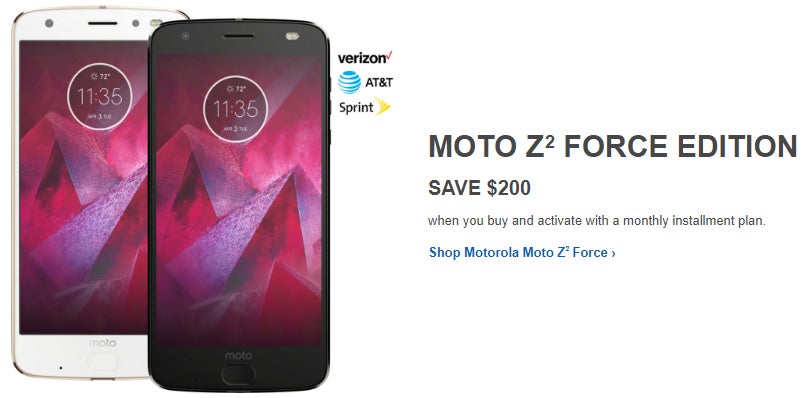 With its Snapdragon 835 processor, its dual rear camera, andother high-end features, the Moto Z2 Force is Motorola's most advancedsmartphone to date. Naturally, this means that the Z2 Force is also one of themost expensive Moto handsets ever, being sold for $720, or slightly more when you're getting it via a carrier.
If you want to buy a Moto Z2 Force on AT&T or Verizon,Best Buy has an attractive deal for you. The retailer is taking $200 off thetotal price of the smartphone, as long as you're committing to an installment billing plan. For example, a Verizon Moto Z2 Force can be boughtfor $23.16 per month (instead of $31.50)over 24 months, while an AT&T Z2 Force can be yours for $25.41 permonth (instead of $33.75) over 24 months. In both cases, savings will "be reflectedin reduced monthly payments over the life of the device."
Sprint's Moto Z2 Force is also available for $200 off , butthat's not exactly a new deal. You can check out Best Buy's offer at theretailer's official website via the source link below. And, if you haven't doneit already, you should also take a look at our Motorola Moto Z2 Force review.
source: Best Buy