Monsters from Asia: The Gionee Elife E8 and its 24-megapixel camera with OIS
4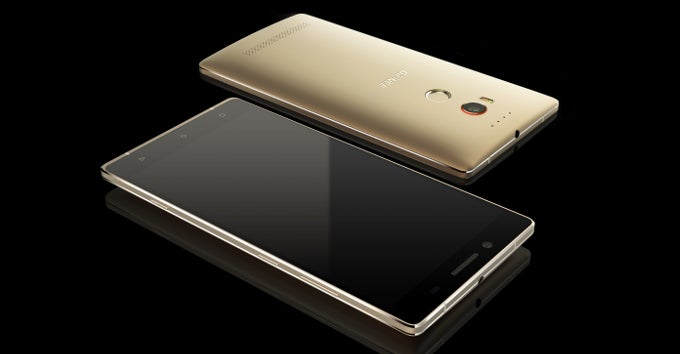 Just two days after we outlined
Sharp's impressive Aquos Xx flagship in our last Monsters from Asia episode
, Chinese Gionee took to a stage in Beijing to unveil two intriguing devices — the Marathon M5, with an absolutely gargantuan, 6,020 mAh battery, and its new flagship Elife E8. While the former deserves a column of its own, we'll be focusing on the latter today.

Like previous Elife E-series devices
, the E8 is a decidedly camera-centric phone, with some truly impressive hardware under the hood, a physical camera shutter button, and an aluminum body. The highlight, of course, is the 24-megapixel camera at the back that can supposedly focus within as little as 0.08 (to 0.2) seconds, complete with optical image stabilization for shake free video capture and better low light performance. There's also a dual tone LED flash that ought to correct for overly cold snaps in the dark. While the exact make of the sensor eludes us for the time being, we do know that it's a 1/2.3" size (very large relatively speaking), and that the lens' aperture sits at the very wide
f
/2.0. Speaking of the lens, Gionee claims that it's using tailor-made, 6-part lens for the camera, which is also covered with sapphire glass to protect against scratches and dents and prolong its life. Still not impressed? Gionee's software engineers have included a special mode with the proprietary, Android 5.1 Lollipop-based amigoOS 3.1 that will let users stitch up to 100-megapixel photos.
As for the selfie snapper up front, we're looking at an 8-megapixel, wide-angled unit, which ought to prove more than capable enough to satisfy your needs.
But the camera combo on the E8 is hardly where we draw the line and move onto less impressive components. Instead, the dual SIM Elife E8 proves to be as high-end as high-ends go, packing a giant, 6-inch AMOLED display with a resolution of 1440x2560 (Quad HD), for the crisp 490 pixels per inch. If Quad HD makes sense on any smartphones, it's on ones as large as the E8. Moving on, we've got an 64-bit MediaTek Helio X10 processor, with eight Cortex-A53 cores that peak at 2GHz, along with 3GB of RAM and 64GB of internal storage with an option to add up to 128 gigs more through a microSD card. On the back, we've also got a touch-type fingerprint sensor resting right underneath the camera lens. All of this, Gionee intends to power with a sizable, 3,520 mAh Li-Po battery.
The Gionee Elife E8 is currently available for pre-order on the company's Chinese site, and should start shipping out as early as July 15th — less than a month from now. For all of the above, the company is asking for ¥3,999, or the equivalent of about $644, which is not exactly cheap. That said, we can see locals justifying the purchase given what's on offer.