Monsters from Asia: The aged, $180 Gionee Elife E7 flagship with its SD801, 3GB RAM, and 16MP camera
9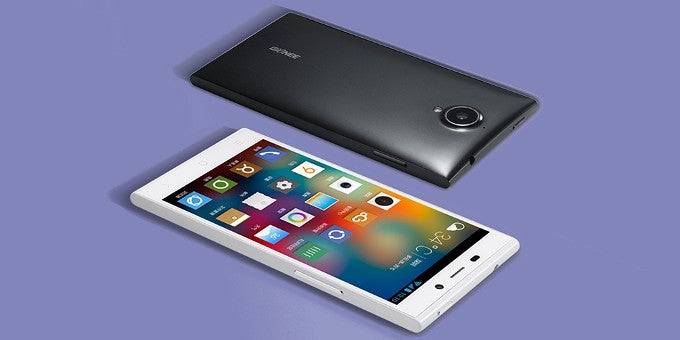 Our fortnightly Monsters from Asia column, dedicated on alternative tech from mostly Chinese manufacturers, has so far been focused on new and hot releases from that part of the world. This time around, however, we're going in the opposite direction, for the Gionee Elife E7 that we'd like to highlight today is anything but modern – it's a flagship, sure, but from the end of 2013.
So why the sudden revival of the E7? Well, simply put, at the prices it's being sold at right now, this is one of the most impressive budget devices you can get your hands on. And the best part? It's only 'budget' in terms of its $180 price tag – nothing about the hardware loaded on it will disappoint in the real world.
What have we got, then? Let's start off with the Gorilla Glass 3-protected display – a 5.5-incher with a resolution of 1080 x 1920, good for the satisfying 401 pixels per inch, the most powerful, 2.5GHz version of the quad-core Snapdragon 800 (nowadays known as the Snapdragon 801), and 3GB of RAM. Not impressed? How about a large, 1/2.3" OmniVision OV16825 sensor with 16 megapixels and bigger-than-average, 1.34 µm pixels at the back? Pair that up with an overly generous, 8-megapixel front-facing selfie cam, and you've got yourself a well-rounded package. The only less-than-ideal piece of the puzzle is the 2,500 mAh battery, which could have been slightly bigger.
The Gionee Elife E7 comes in a number of bright colors, including blue, green, pink, yellow, and others. It measures in at just 5.93 x 2.95 x 0.37 inches (150.6 x 75 x 9.5 mm), which gives it a screen-to-body ratio of almost 74% – that's less bezels than the vast majority of devices currently on the market.
This may not be the latest in tech, ladies and gents, but you can rest assured that these kinds of specs will power through Android and even the heaviest crop of 3D games with absolute ease. If you're looking for a budget solution (or even a spare), and the E7 caught your fancy, we spotted it over at
Efox-shop.