Monsters from Asia: the $225 (Lenovo) ZUK Z2 Rio Edition is the cheapest Snapdragon 820 phone
5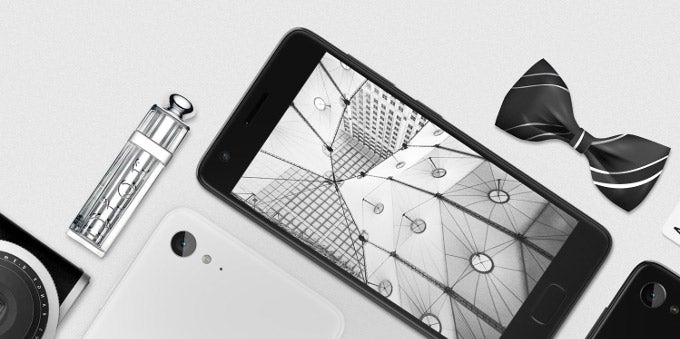 Think about the kind of devices that are currently on the market, sporting Qualcomm's latest and greatest Snapdragon 820 processor. There's the LG G5. And there's the HTC 10. The Xperia X Performance is also part of the elite club. And the list goes on beyond just these.

But it's not just their processor that binds them together, but even more importantly, their pricing. With these, we're talking in the upper hundreds of dollars, and that's how it's always been. In this context, for the Lenovo-backed, $275 ZUK Z2 to exist is nothing short of awesome, and now, just two short months after its unveiling, a special Rio Edition retails for just $225 on Chinese e-stores. To be sure, there are no noticeable differences in hardware or software, simply a nod to the Olympic Games currently being held in Brazil.
So, for the kind of money we here in the West spend on a, say Sony Xperia E5, what do the lucky (relatively speaking) natives of China get?
We start our journey through the ZUK Z2's specs sheet with a Gorilla Glass 3-protected 5-inch, 1080 x 1920 pixel resolution LTPS display, with a marketed top brightness of over 400 nits, which is on the decent side of things. Underneath the glass lies the aforementioned, quad-core Snapdragon 820, coupled with overly generous 4 gigs of RAM. Thanks to Qualcomm's Quick Charge tech, the USB Type-C ZUK Z2 rapidly replenishes the charge in its spacious, 3,500 mAh battery.
On the imaging front, the startup is making use of a Samsung-made, 13-megapixel ISOCELL sensor with both electronic and optical stabilization for superior low-light performance and smooth video capture. The unit is fitted with a reasonably wide,
f
/2.2 aperture lens and also makes use of phase detection auto focus to top things off. Up front, the selfie snapper boasts 8-megapixels with
f
/2.0 aperture lens.
Other expected features such as a touch-type fingerprint scanner integrated within the home button up front, along with dual SIM support, and Bluetooth 4.1 LE are also available.
As mentioned, the ZUK Z2 Rio Edition is currently available at select online stores for 1499 Chinese Yuan—the equivalent of $225.
Needless to say, if you've got a pal over the pond, now might be a good time to call in a favor, no?
Recommended Stories