Modder's nightmare: T-Mobile Galaxy S7 and S7 edge units come with a locked bootloader
58
The beauty of Android – it's all about the customizability and open source software. While some are happy with being able to change their launcher, possibly slap a fresh theme now and then, or even switch around some icon packs, others go really deep with custom ROMs, adding, tweaking, and unlocking features in their smartphones, which can not be obtained in any other way. It's not for everybody, but there's a whole community of tinkerers out there who love to push their smartphones to the limits.
Of course, the mod-savvy folk over at XDA Developers have already started tinkering with their new toys. And while some progress has been made with rooting and installing a custom recovery on the international, Exynos-loaded variants of the
Galaxy S7
and
S7 edge
, the community has discovered that the T-Mobile issued units of the Sammy flagships have their bootloaders locked.
Disgruntled users have taken to Twitter to ask T-Mo CEO John Legere about this and his response was that this is Samsung's choice. According to Mr. Legere, T-Mobile engineers are asking Sammy for a solution, which the manufacturer would be happy with, but there are currently no results.
Upon browsing through the XDA forums, it seems that no Snapdragon 820 has been rooted yet, so we can't know if all US-bound models come with a locked bootloader at this time.
@MarkHibbard1 I'm aware some are upset. It's under Samsung's control, but my engineers are asking them for a solution that they can support.

— John Legere (@JohnLegere) March 13, 2016
Samsung Galaxy S7 and Galaxy S7 edge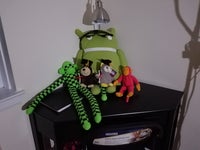 source:
XDA Developers
via
TmoNews