Mobile ticketing added to StubHub app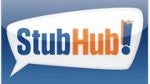 The StubHub application has been updated to include mobile ticketing which will allow you to download and display the ticket to an event directly on the phone which can be scanned to permit access just like a paper ticket.
The StubHub app is currently available for Android, iOS and Windows Phone devices. Prior to the update, you could browse and purchase tickets for any event. This latest update will make getting to an event even easier, especially if it's a last minute decision when there is no printer around.
Check out the posted video. When the tickets are purchased you can view the whole ticket right on the device. The barcode is clearly displayed but you will see that it doesn't go as smoothly as scanning a paper ticket. Nevertheless, it works. After the barcode is scanned on the screen, a paper receipt prints out that will act as your ticket stub throughout the course of the event. Tell us what you think in the comments below.
source:
Into Mobile's YouTube Channel