Might Bose be getting ready to tip its hat into the streaming music ring?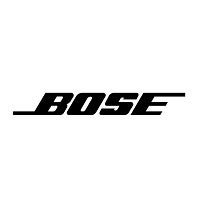 According to a job listing, Bose is seeking a Senior User Experience Designer tasked with developing a platform of what would be Bose's "next generation streaming music platform and ecosystem of products."
The position, based in Bose's home market of Massachusetts, is titled Senior User Experience Designed – Cloud Music Services. The company does not beat around the bush as to what it expects to put together as it wants to "move quickly" to create a "lasting impact on Bose's streaming music products."
You might be thinking that there are already a lot of music streaming services. As crowded as the streaming music market may seem to be, any angle that gives the record labels a chance to open up more licensing revenue will likely not meet a lot of resistance. The digital music era has dramatically altered the landscape and constrained how records labels, and notably, the artists, get compensation for their work.
What will Bose's streaming music service be that will make it distinctive? Using the job posting as a guide, the company is creating a new research team dedicated to "machine learning and cloud computation." That would indicate that Bose's intent to "enable millions of customers to rediscover their love of music" will rely less on the "human curated" approach, and focus on an experience that artificially learns customer music preferences.
Bose is not coy about wanting to pilfer talent from the competition either, people with experience working at Pandora, Google Play, Slacker Radio, et al, are encouraged to apply.
sources:
Hypebot
via
VentureBeat