Microsoft updates Sway for iOS with new templates
1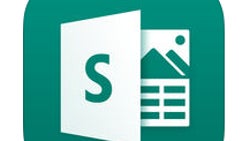 Sway
, Microsoft's application that makes it easier to create great-looking presentations and newsletters, has just received a small update that brings a couple of new features and bug fixes.
First and foremost, Microsoft added new templates, so
Sway users
can start creating their presentations and personal stories on the fly. DIY, Blog, Vacation Story, Student Report, Portfolio, Newsletter, and Resume are just some of the new templates that have been added in this update.
On top of that, the developers announced a new My Sways feature, which is supposed to make it even easier to find specific Sways and create new ones from your recent photos.
Last but not least, the update will fix several miscellaneous issues that have been reported by users or simply discovered by Microsoft's engineers. No specific mentions have been made in regards to these bugs, but some of the problems that users have been affected with should be addressed in this release.
If you already have Sway installed on your
iOS device
, you should be looking for version 1.15, which includes all the changes listed above.