Hands-on preview of the Krave, Rapture, and Sway
20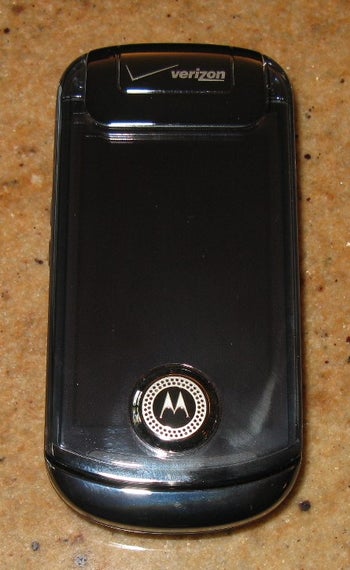 Verizon has recently introduced three new devices, the Motorola
Krave
ZN4,
Rapture
VU30, and Samsung
Sway
U650. Each device is designed and priced to a specific type of consumer.
The
Krave
is Motorola's first touchscreen device for Verizon, coming almost a year after the introduction of the LG Voyager. But unlike the
Dare
and
Voyager
which use a pressure sensitive touchscreen, the Krave uses
capacitive
technology, similar to the Glyde and iPhone. After a day of use, we can say that the Krave's touchscreen is very accurate and does not suffer form the issues that we encountered with the
Glyde
. The display has a resolution of 320x240 pixels and has a unique clear plastic flip with embedded earpiece speaker. What's interesting is that certain functions can also be used with the flip closed, but you are limited in your choices. So far the call quality seems quite good, and we would rank it even higher than the V9m. Other features include Bluetooth, 2MP camera (no flash or autofocus), 8GB microSDHC support, and VCast Mobile TV (MediaFLO). Despite its plastic construction, it feels well made, but at .75"D, its thicker than the Voyager which has a real mechanical QWERTY keyboard.
Those looking for a flip phone, sans the touchscreen, there is the Motorola
Rapture
. It's not a real replacement for the V9m, but it's the closest device to it. Two things we loved about the
V9m
was the call quality and metal construction. The Rapture also has good call quality, but uses plastic parts throughout. The internal display is the same, but the external is slightly smaller with 4 touch-sensitive corners (for music and camera control). A redesigned keypad now has small metal circles for buttons, instead of a smooth membrane. Other feature remain the same, such as a 2MP camera, Bluetooth, and microSDHC card support.
Last up is the Samsung
Sway
, as its a basic slider constructed out of silver colored plastic. It's the thinnest of the three devices, at .47"D. It offers a QVGA display, 2MP camera, Bluetooth, and 8GB microSDHC support. However, it does not support EVDO, which means OTA Music Downloads are not supported and the remaining data must use the slower 1x network.
Expect our review of the Krave, Rapture, and Sway soon!!!