Microsoft pushing lower priced version of Windows Phone 8.1 to manufacturers
53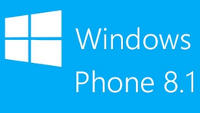 A lower cost version of Windows Phone 8.1 is being offered to manufacturers by Microsoft, in an effort to keep the phone producers churning out cheap versions of Windows Phone handsets. According to a Microsoft blog posted on Friday, some new Windows Phone models will be introduced heading into Computex which starts June 2nd in Taipei.
A new version of Microsoft's mobile OS, called Windows Phone 8.1 with Bing, offers the latter as the default search engine within Internet Explorer. Users will still be able to change search engines as they wish. Some of these models, especially tablets, will also include Office, or a one year subscription to Office 365.
The main reason for giving manufacturers a lower cost, or even possibly free version of the platform, is to encourage them to continue offering lower cost Windows Phone models. And now, some of them will come with Office. It seems like a win-win-win for consumers, manufacturers and for Microsoft. Throw in app developers taking advantage of the increase in users, and it's a win-win-win-win.
"The end result is that more people—across consumer and commercial—will have access to an even broader selection of new devices with all the awesomeness that Windows 8.1 provides, and get Office too, all at a really affordable price. Additionally, as reach expands, the opportunity for developers and their apps also increases."-Brandon LeBlanc, Microsoft
source:
Microsoft
via
TheRegister