Microsoft offering extra 20GB of SkyDrive storage to Windows Phone users
29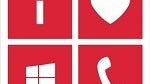 If you happen to be part of the ever growing ecosystem of Windows Phone users, keep an eye on your email account associated with your Live ID.
In there, you may see an email from Windows Phone stating simply that as a token of appreciation to Windows Phone users, Microsoft is offering up an extra 20GB of free Skydrive storage for one year on top of the 7GB of free storage already available.
What could you do with the extra space? Well, if you are a Windows Phone user already, there is a better than average chance that you have a Nokia Lumia device with a killer camera. That means you have a lot of pictures that may be worth setting up for auto-upload. Do the same for your videos while you are at it.
Of course, SkyDrive is your personal file manager in the cloud, so it is a handy feature to use between your computer, tablet and Windows Phone for documents and other important media. We are not certain how wide this promotional net is being cast, but Microsoft usually likes to do this "big," so check out the email you use for your Live ID, and you may find yourself with an extra 20GB of storage to keep all those holiday photos and videos.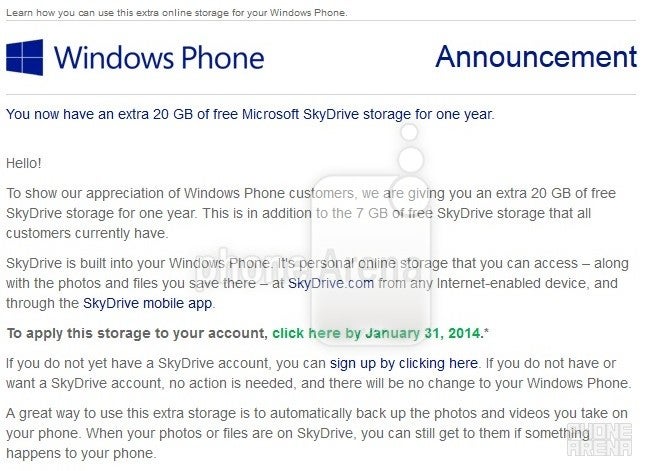 Recommended Stories