Microsoft launches an indoor navigation app that doesn't need GPS or Wi-Fi
4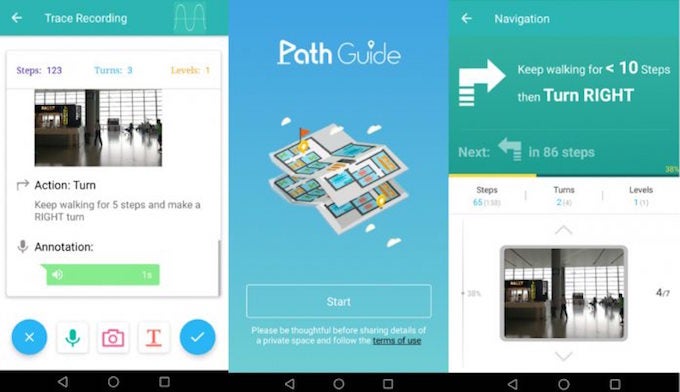 Don't you just hate it when you roam a city, following the instructions of your trustworthy GPS, and then you enter a mall or another large building and all your orientation suddenly evaporates? Yes, obviously Google Maps offers indoor guidance, but it has not managed to gather data about that many buildings, so as to turn it into a reliable, one-stop app for indoor navigation just yet.
Microsoft has apparently decided to enter the niche with an app called Path Guide that helps you navigate inside closed spaces, and doesn't even need Wi-Fi or GPS to work. The app allows people to trace their routes inside of buildings, creating a map of the whole place, which can then be made available to other users. Once made public, users are able to search for the map and access it through the app on their own devices.
Path Guide uses your smartphone's built-in
motion
sensors to track and record every step you make, thus keeping track of the distances you walk inside a building, as well as the turns you take. This could be quite limiting to describe an indoor space articulately, where, say, there are multiple rooms, locks, floors, etc. In this regard, Microsoft has added a functionality that allows the initial path tracer to record an audio, add notes or images, in order to assist consecutive users on their quests.
Microsoft has envisaged a bunch of different uses for the app, beyond the simple 'get from A to B' scenario. Large shops, for example, could post thematically labeled routes of their shopping floors, thus allowing customers to walk down a particularly expensive or particularly cheap set of isles. On a non-commercial level, you could record a particular route to getting to your new top-floor condo, let's say, and send it to your guests. When you think about it, Path Guide's scope for application in different scenarios is quite vast.
The app is also completely free, but is only available for Android devices at the moment. Microsoft has not confirmed it, but it has not stated otherwise either, so we do reckon that there will be an iOS version at some point down the line, but this is just our guess.
via
TheNextWeb