Microsoft adds an important tool to OneNote for Android
1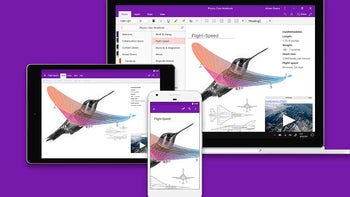 Microsoft is trying to make OneNote a much easier app to work with on Android devices. The latest update brings a much need tool – lasso. Apparently, many OneNote users requested the feature that would allow them to freely select ink drawings and other content on their page.
But that's not the only new addition to
OneNote
, as the changelog also mentions Android users will now be able to change the size of images and move text and images around on the page. The option to change sizes of content should allow you to keep things more organized.
Aside from the usual bug fixes and performance improvements,
Microsoft's OneNote update
brings support for palm rejection in case you're using a stylus to take notes. This way, you'll experience more natural and accurate drawing and handwriting while using OneNote on your smartphone.
To recap, OneNote users get better text and image management, a brand new lasso tool, along with palm rejection support for a smoother handwriting experience.