Microsoft adds Acer, ViewSonic to its patent licensees
3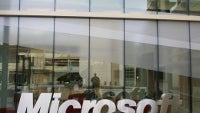 The list of Microsoft's Android licensees has just grown by two - one of the largest PC makers, Acer, as well as ViewSonic
will have to pay
the Redmond-based company
fees for every Android device
they make. For Acer the deal includes both smartphones and tablets, while ViewSonic has agreed to paid for both its Android and Chrome OS-based phones and tablets. The latter hints that ViewSonic will indeed make tablets running on Chrome OS.
"We are pleased that Acer is taking advantage of our industrywide licensing program established to help companies address Android's IP issues,"
Horacio Gutierrez, corporate VP of IP and Licensing at Microsoft said.
Microsoft is using those patents to
battle Android
- and pretty successfully it seems as some reports showed that the company makes more profit via Android patents than it does from its own Windows Phone 7 OS. HTC was earlier said to be paying $5 for each Android handset it makes.
The list of licensees which have agreed to ink intellectual property deals over a supposed infringement of copyrights in the Linux kernel continues with General Dynamics, Velocity Micro, Wistron and Onkyo. Microsoft has even attempted to force Samsung into paying a fee for Android devices it makes, and Motorola and Barnes&Noble are actively fighting a similar lawsuit. One of the bigger filings, the one against Motorola, is expected to be solved in March 2012 - then it will either make a major dent in Android or solidify the platform. Meanwhile, Google on its part is accusing Microsoft of going "into bed together" with long time rival Apple only to fight Android as the platform has gotten widely popular. Things are only starting to heat up, don't you think?
source:
ZDNet