Microsoft Surface Pro to launch in 25 more countries including UK, France and Germany
3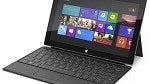 Microsoft's flagship Windows 8 tablet and the
Surface RT
are branching out, and not a moment too soon. The Surface RT has been widely available, but it will soon be offered in more markets. The Surface Pro to date has only been available in the United States, Canada and China.
That is about to change, and pretty quickly too. In the next couple of months, the
Surface Pro
tablet will be adding 25 new markets to its roster of availability.
Australia, Austria, Belgium, Denmark, Finland, France, Germany, Hong Kong, Ireland, Italy, Luxemborg, New Zealand, the Netherlands, Norway, Portugal, Spain, Sweden, Switzerland and the United Kingdom will all be open to the full Windows 8 Surface Pro tablet before the end of May.
Before the end of June, Korea, Malaysia, Russia, Singapore and Thailand will be added to the list for the Surface Pro. The Surface RT is already available in the majority of the aforementioned countries, but will be adding Mexico in May, followed by Korea and Thailand in June.
Unfortunately, we are a little surprised to see that Japan is not on the current distribution plan for the Surface Pro (the RT is available there), nor does there seem to be a push into Central and South America. Also, India, being an emerging mass consumer of mobile technologies would seem to be a good market to at least make a limited push.
Pricing and retail channels for the current list of expanding markets were not announced. For most of Europe, expect elevated prices compared to US retail levels due to VAT. Nonetheless, the Windows division of Microsoft will certainly benefit from these expanded sales fronts. The key for Microsoft now is to keep the momentum on Windows tablets going as the market adjusts to changing PC demands.
source:
CITE World
Recommended Stories