Meta-Liveblog: Apple announces iOS 7
40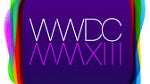 This is it, guys, it's time for Apple to announce the latest iOS platform - iOS 7! We've been waiting for this one for quite some time, as you probably know that it's expected to be quite the revamp. Now headed by Sir Jony Ive, Apple's hardware design guru, iOS 7 should have a more simplistic look, but at the same time we also expect that it'll offer many new useful features. After all, looks are not all, right?
Stay with us, as the event is scheduled to kick off at 1PM ET | 12PM CT | 11AM MT | 10AM PT | 5PM GMT | 7PM CET!
Images courtesy of The Verge.